Committee Chairperson Shuki Mizutani, Ph. D., MD.
Japan Leukemia Research Fund Professor Emeritus Tokyo Medical and Dental University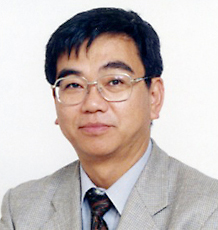 Leukemia accounts for half of childhood cancers, and is a serious human disease that is expected to increase as an adult/elderly patient's disease. In western countries, private donation associations including Leukaemia & Lymphoma Research in the UK and the Leukemia Society in the USA have been established with the objective of providing funding for research aimed at eradicating leukemia.
The Japan Leukemia Research Fund was founded as a Certified Specific Charitable Trust Fund* by the Ministry of Health, Labour and Welfare in 1992 with donations from patients' families. Since its establishment, this organization has shown extensive growth through grass-roots involvement. The Japan Leukemia Research Fund has been supporting the fight against leukemia and the development of basic solutions for medical and social issues caused by leukemia, by giving much needed financial aid to leukemia specialists/researchers to support and nurture their important research, and by collaborating with specialized academic associations. We are determined to keep on doing our best to continually embody "the origin of medicine," that is, to "overcome diseases with the help of ordinary citizens." I would like to sincerely ask every single one of you for your generous support and co-operation with this organization.
*In Japan, a "Certified Specific Charitable Trust" is a trust that has been certified by the relevant government minister to provide funds for one of the 12 specified purposes, such as "To support Scientific Research", "To support Education", "To support Welfare" etc.JLRF has been certified by both the Japanese Minister of Health and Welfare and the Minister of Finance as a fund that supports scientific research.